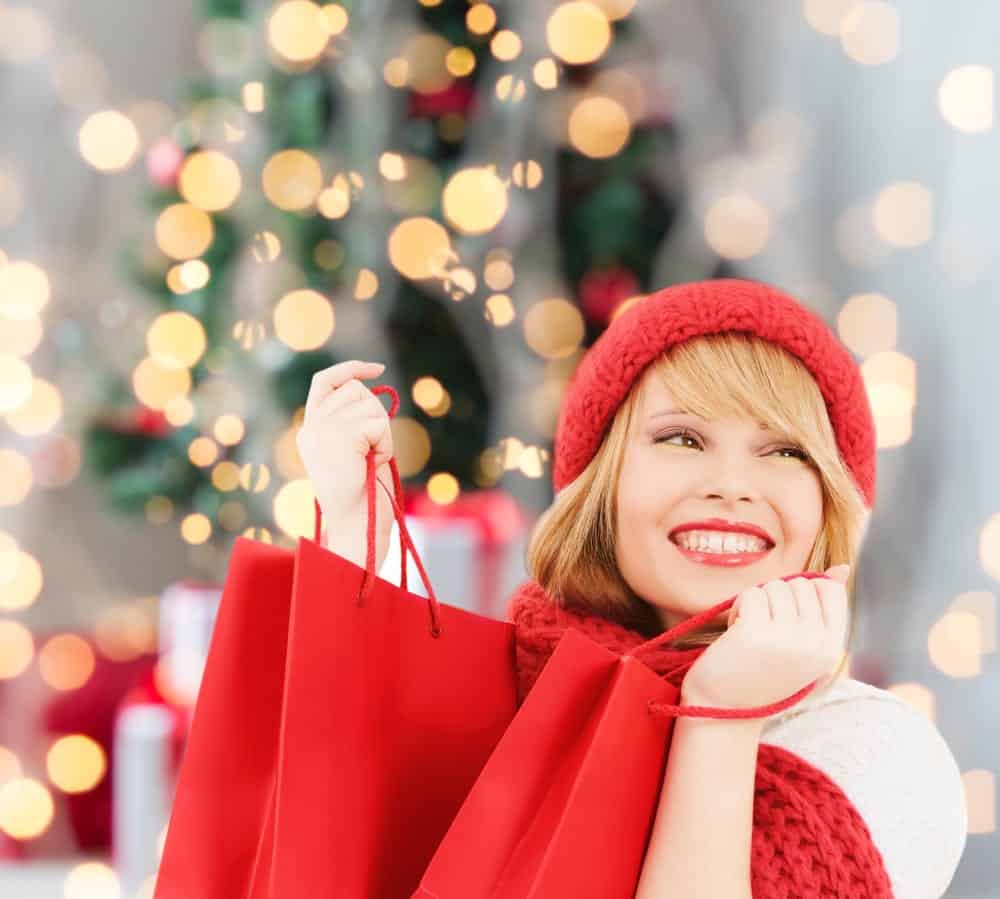 Getting away for the holiday season can be a great way to cut down on the madness of last-minute Christmas parties, frantic gift-wrapping evenings, and trying to figure out whether you've put enough lights on your house. Escape to the Smoky Mountains for the week and you'll be able to sit back and relax — you're on vacation after all!
Of course, you'll still have Christmas shopping to get done. Fortunately, the Smokies are the perfect place to find gifts for everyone on your list! Our Sevierville hotel is right across the street from an outlet mall which is a premiere shopping destination in the Smokies. The outlet mall opened two brand-new stores that make it even easier to find exactly what you want for the special people in your life. The North Face and Pandora offer amazing gifts for your loved ones, whether they're outdoors adventurers or a women with a passion for elegant accessories.
(See Also: Amazing Christmas Lights Show Returns to the Smoky Mountains)
The North Face
At The North Face, you'll find an impressive array of weather-resistant vests, coats, and pullovers, both stylish and warm. It's a great balance between practical and attractive — not to mention it's the perfect gift while you're vacationing here in the Great Smoky Mountains. Just imagine the look on her face on Christmas day when she unwraps her new winter hiking jacket, right before you take her out for a romantic morning hike in the snow. Snap a few phone pictures to show off how great the new jacket looks against the snowy background! The North Face also has an excellent selection of men's apparel, so you are guaranteed to find something for everyone.
Pandora Jewelry
If she already has all the winter wear she needs, consider something a little more extravagant with a visit to Pandora, a jewelry store known best for charm bracelets. What better way to remember this magical December getaway than by finding a charm that represents it? Look for a bear, a deer, a cabin, or a Christmas tree — anything that will instantly take her back to this occasion each time she sees it dangling from her wrist. You can never go wrong with jewelry as a gift, so Pandora should definitely be on your shortlist of stores to visit.
Waiting until the last minute to do your Christmas shopping in the Smokies is no hassle at all, thanks to the great selections you'll find in each of these stores. You may have to be a little sneakier than usual to get everything wrapped in your Sevierville hotel room without anyone peeking at their presents, but it'll all be worth it when they open their gifts and you see their eyes light up!
Where to Stay
Once you've opened your gifts, those staying in the extra-special suites at the Oak Tree Lodge can wind down from their adventurous Christmas morning by curling up in front of the fireplace or soaking in the Jacuzzi. If you want to get out, use your free Pigeon Forge attraction ticket passes — complimentary for all guests — to see one of the local sights and explore the town a little. You couldn't ask for a better place to spend your holiday getaway than the Oak Tree Lodge in Sevierville. Give us a call to make your reservations today!