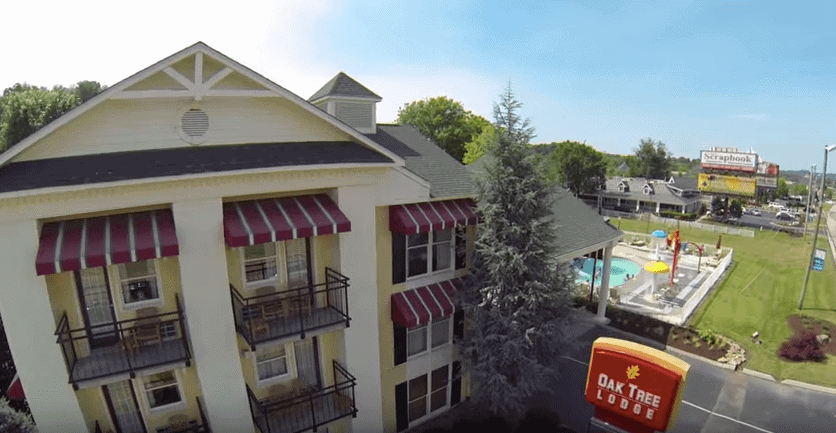 In order for a vacation to be perfect, there has to be something fun for every person in your group to enjoy. If your kids love to play in the pool, your sweetheart enjoys hiking and you need a day to pamper yourself, you shouldn't have to choose! And when you stay in the best hotel in Pigeon Forge TN, each person in your family will have the vacation of their dreams! Keep reading to learn the top 5 ways to enjoy our beautiful hotel!
1. Non-Stop Amenities
When you stay at the Oak Tree Lodge, you'll be amazed by all the extra perks included in your reservation. You'll get to wake up each morning and brew a pot of coffee from the comfort of your room and then sip your mug while enjoying the views from your private balcony! And when it's time to plan out your day, remember to take advantage of the complimentary wifi in every room!
2. Invite Some Friends
Another amazing way to enjoy the best hotel in Pigeon Forge TN is to call up your friends and plan a get together in the mountains! There's no better place than the Smokies to reconnect with old friends, and our hotel has plenty of rooms to make your whole party comfortable. If you're planning a large reunion, be sure to check out our group rates!
3. Fun on a Budget
Not only is our hotel so much fun that you might be happy spending your whole vacation exploring it, but we also encourage you to check out all the fun of the city! We're so excited that you've decided to stay at the best hotel in Pigeon Forge TN that we've put together some special Pigeon Forge attraction packages to help you enjoy more attractions within your budget! Have you been trying to decide whether you'd rather fly through the air on a zipline course or spend a relaxing afternoon horseback riding? Don't limit yourself! Our deals on attractions will allow you to get the most out of your vacation.
4. Explore the Outdoors
When you stay at the best hotel in Pigeon Forge TN, you'll be minutes away from many wonderful hiking and sightseeing opportunities. The magic of the mountains will provide your whole family with a day full of breathtaking views and incredible glimpses of wildlife that you can't see anywhere else. And after your day of hiking and exploring, come back and spend the evening in our fabulous outdoor pool!
5. Relax to the Max
When you're in the mood for a day of relaxation, we have all the perks to keep you comfy and cozy. Our heated indoor pool is calm and inviting and good for any weather! You'll be excited to see that your room comes with a bubbling jacuzzi tub and a gorgeous fireplace. Pack your robe and slippers because we know you'll love to indulge in a weekend of lounging around!
We want you to get the best deal possible, so when booking your room at the Oak Tree Lodge, be sure to check out our excellent specials on the best hotel in Pigeon Forge TN!