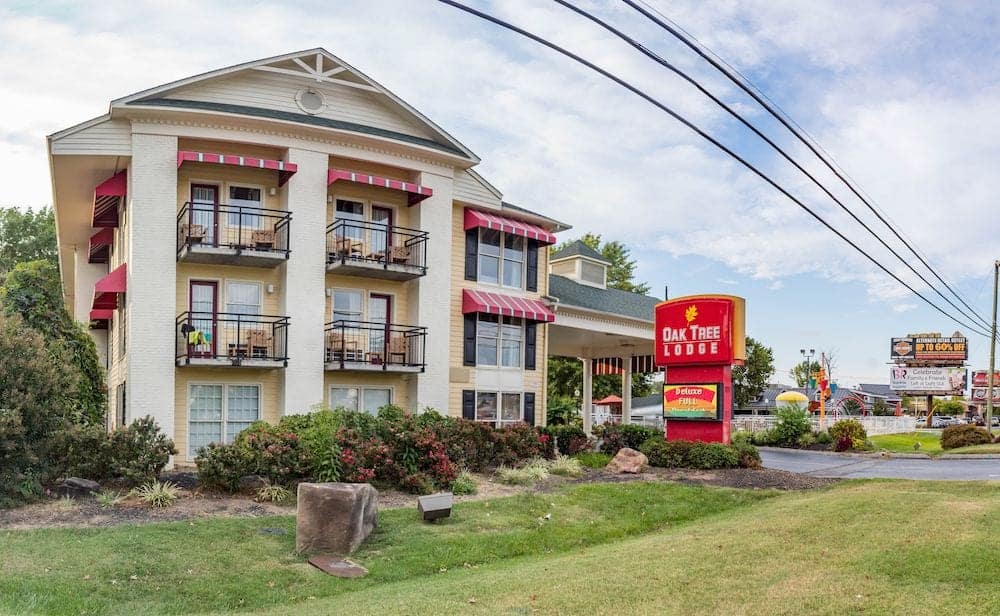 If you are planning a vacation to Pigeon Forge to visit Dollywood, we offer the best accommodations in town! We have comfortable lodging and delightful amenities that are designed to provide you with the ultimate getaway to Pigeon Forge and the surrounding area! Check out these top 5 benefits of staying in our hotel near Dollywood:
1. Convenient Access to the Park
Our Sevierville hotel is just a short drive from the front gate of Dollywood so you can conveniently access the park within minutes! The best part is that you can take a back route to the park and avoid all of the traffic on the Parkway. Simply drive north on the Parkway, swing a right on Collier Drive and right again on Veterans Boulevard to head straight to the park! While guests staying in remote cabins are still trying to get into the parking lot, you will already be in Dollywood enjoying the exciting thrill rides! After a day of walking around the park, you will appreciate the quick return to our hotel near Dollywood for a good night's sleep.
2. Free Wireless Internet Access
We are pleased to offer guests free wireless internet access throughout our hotel so that you can easily plan your trip to Dollywood! Guests can review Dollywood's operating schedule, check out the latest park show times, and examine the park map. This is also a great way to get the latest weather forecast so that you can dress appropriately for your day at the park. Our complimentary wireless internet access also allows you to keep in touch with your friends and family back home. Be sure to let them know how much fun you are having at our Sevierville hotel!
3. Complimentary Daily Breakfast
If you are planning a day at Dollywood, you are going to need plenty of energy to explore the 150 acre theme park. Therefore, start your morning with our complimentary daily breakfast to get your day off to a perfect start! Rather than driving around looking for a restaurant in the morning, simply stroll down to our breakfast room to enjoy a delicious meal. This not only saves you considerable time but also saves a significant amount of money from dining out. This leaves you with more of your vacation budget to spend on food, games, and souvenirs at Dollywood!
4. Indoor and Outdoor Heated Pools
We have refreshing indoor and outdoor pools that are perfect for winding down after a day at Dollywood! If you are visiting us in the warmer months of the year, you will love cooling off in our outdoor pool after an afternoon in the hot sun. Even guests visiting Dollywood during Tennessee's colder months can look forward to a swim at our hotel's delightful indoor pool. So regardless if you are staying with us during the spring, summer, fall, or winter, be sure to pack your bathing suit!
Check out the beautiful and affordable hotel rooms at the Oak Tree Lodge to start planning your Dollywood vacation today! We hope to see you soon at our hotel near Dollywood!