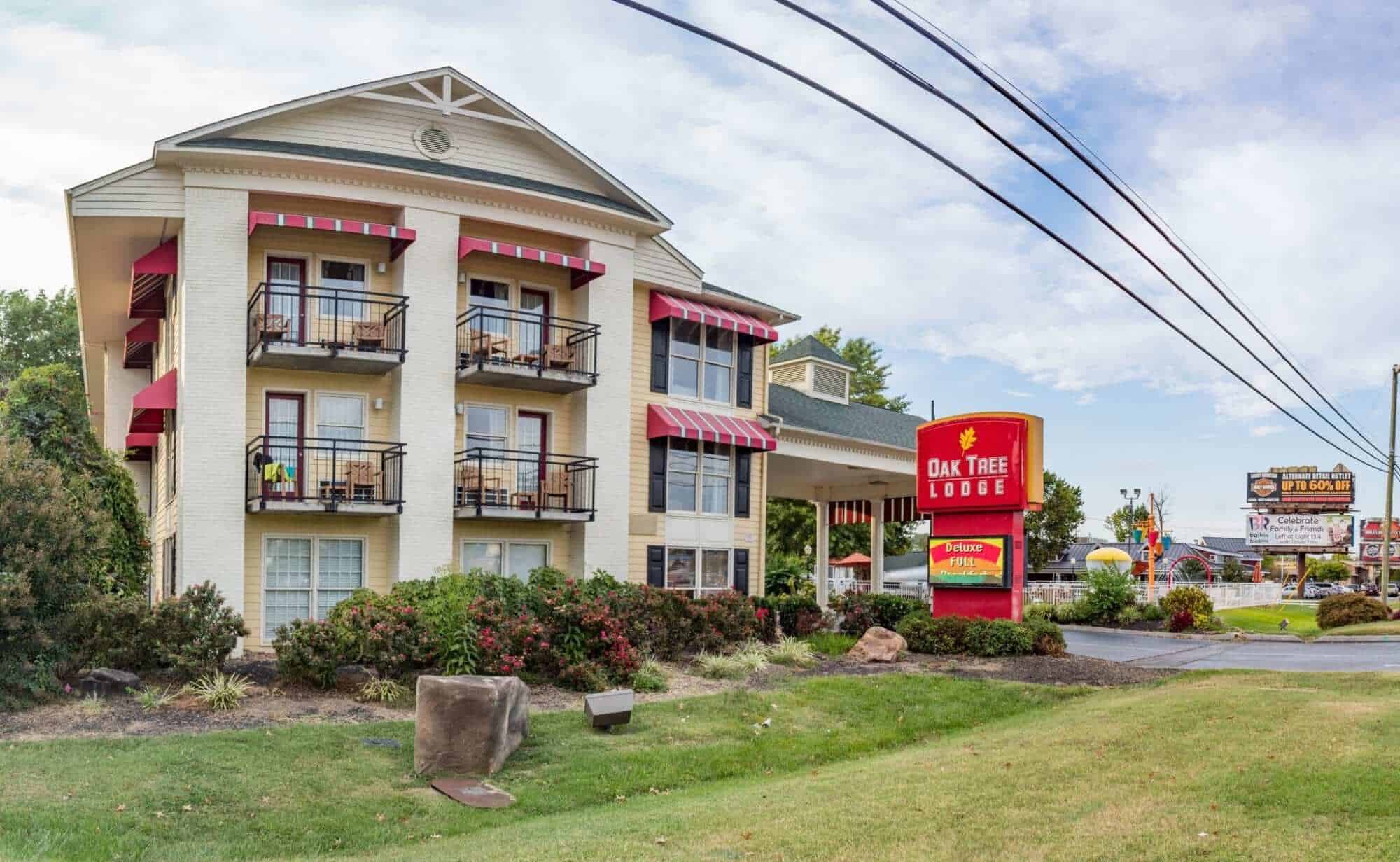 At the Oak Tree Lodge, we want our guests to have the best experience possible during their stay with us! When you stay with us, you'll find that our staff strive daily to provide you with the same high quality stay that they would want to have as well when on vacation. However, that's just the surface. Our roots and desire to provide great hospitality are linked to our owner's grandparent's that owned the Five Oaks Farm that stood on our property a 100 years ago. Dr. John W. Ogle and his wife Blanche were known for welcoming family, friends and travelers into their home that was filled with comfort and love. We hope that our guests will leave our hotel feeling the same way that their guests did. With that said, a perfect stay at our Sevierville hotel starts before you even arrive! Here are a few tips to get you started on planning the best vacation ever!
Book Direct With Us!
When planning your stay with us, booking direct is the best possible way to book with us! Guests that book direct on our website or by calling directly to the front desk receive a few extra perks that those booking with a third party don't have access to. Direct bookings are treated to free room upgrades when the upgrade is available as well as preferential room locations. Want a room on the corner, first floor or next to the pool? Make the request at check-in and our staff will do their best to place you where you prefer to be! If you're coming to town for a special occasion, let us know and we'll help make your stay a little extra special! You can also request for area attraction tickets be ready upon check-in as well as purchased discounted show and attraction tickets at the front desk. Booking direct also guarantees the lowest rates for the time of your stay as well as a flexible cancellation and payment policy. So, step one to a perfect stay with us is to just simply book direct!
Read Our Blog!
On our website you will find a link to Our Blog that is filled with tips for enjoying the area and information about our hotel. Under the section "Helpful Area Info" you'll find countless blogs and info that you can also browse through by category. It's an excellent way to learn tips for staying with us as well helpful hacks to enjoying the area attractions, shows and more. Also, be sure to follow along on our Facebook account and never hesitate to reach out to us online or by phone if you need assistance with planning your trip!
Don't Just Stay with Us, Create a Full Five Oaks Experience
Our Sevierville Hotel is just one piece of the perfect visit puzzle! Located all around us are all of the other pieces that you'll want to include in your visit for a true Five Oaks experience. Behind our hotel, you'll find the beautiful Five Oaks Stables and Adventure Park. It is there that you can ride horses or tour the property by zipline. The views of the Smokies from the trails are breathtaking and we can promise that you'll completely forget the hustle and bustle at the bottom of the hill! Next door to us is one of the best dining experiences in the area, the Five Oaks Farm Kitchen. Their menu is based on the foods you would have enjoyed had you dined at the home of Dr. John W. Ogle and his lovely wife Blanche. Take a minute to roam their beautiful building and view family photographs as well as pictures of how life once was on the same property where you'll be staying! Behind the Five Oaks Farm Kitchen and opening in the autumn of 2019 is the newest addition, the Ogle Brothers General Store. Their stunning property will include retail, an in-house potter, a farmer's market and much more! Be sure to stop in and check out our sister hotel as well, The Lodge At Five Oaks! It's located just on the other side of the Five Oaks Farm Kitchen and is one of our 5 locally owned and operated hotels in the Smokies!
Ready to start planning your perfect getaway to the Smokies?
Click Here to Book Now!