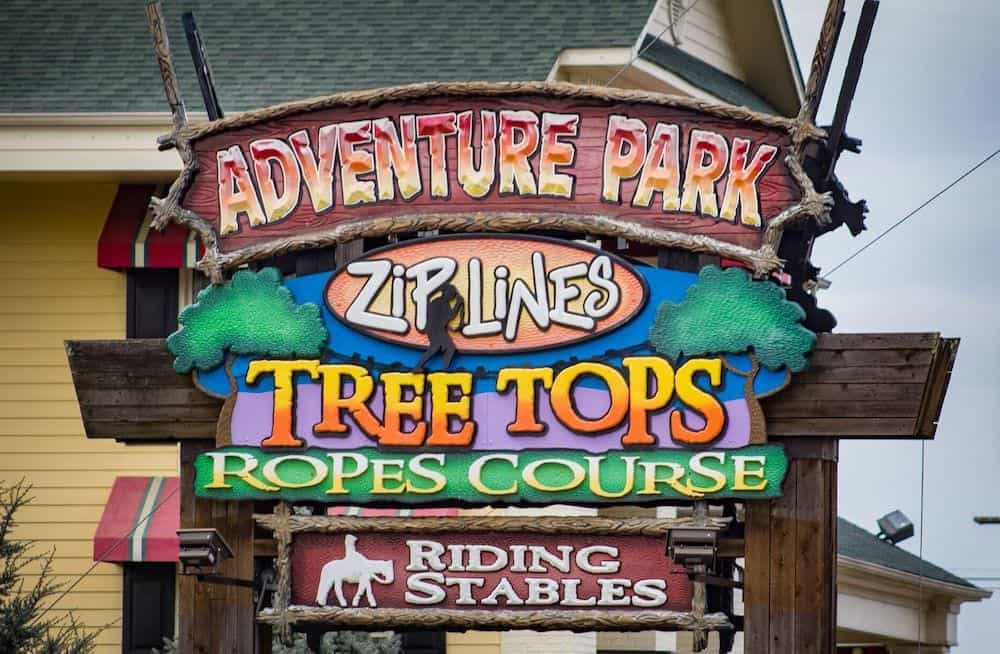 Are you planning a family vacation to Tennessee? If so, Sevierville is filled with wonderful activities for both kids and adults! We have put together 4 of the top things to do near our hotel but you'll also find countless attractions that will fit the interests of your family throughout the Smoky Mountains!
Smoky Mountain Deer Farm and Exotic Petting Zoo
If you're heading to the area with kids this year and you're hoping to add a hands-on experience to connecting with nature, you'll want to add the Smoky Mountain Deer Farm and Exotic Petting Zoo to the itinerary! Spend a day exploring on their beautiful 143-acre farm in the rolling hills of Tennessee at many have rated as one of the must-see spots in the area. The entire family will enjoy interacting with the animals and learning about farm life. Want to add a little extra adventure time to the day? Take a horseback ride around the farm!
Rainforest Adventures
Families looking for a great rainy day activity will enjoy spending time at the RainForest Adventures Discovery Zoo located less than 5 minutes from our Sevierville hotel. With over 600 animals from some of the most exotic places on the planet, RainForest Adventures is certainly one of the most unique things to do while visiting the Smokies.
Forbidden Caverns
When vacationing in the Smokies it's easy to combine fun with an experience that is also educational for your kids. One great place to blend the two is a trip to Forbidden Caverns. Exploring the beautiful geological formations and underground river at this top attraction is truly like nothing else in the area! With entertaining and knowledgeable guides leading the tours, it's a great destination for families. Will you be brave enough to explore the beauty beneath the earth on your next trip to the mountains? Be sure to check out all you need to know about the Forbidden Caverns before you visit!
Five Oaks Adventure Park
The Five Oaks Adventure Park is not only a favorite among guests but it is also one of our personal top 4 things to do here in Sevierville, Tennessee! The park is located directly behind our hotel and is on the same property that was once the Five Oaks Farm! Our owners' grandparents purchased the farm 100 years ago and still remains in the hands of the family today. Ziplining and horseback riding trails on the property offer both beauty and fun for everyone! Visitors that are staying with us also have the opportunity to take advantage of BOGO Deals! Just speak with our front desk staff upon check in and they'll provide all of the info that you'll need.
The foundation of a great family vacation is having a place to stay that feels like home and that also has all of the amenities that you need to keep both the adults and the kids in the family happy. At Oak Tree Lodge we offer all of that and more! Our Family Suite and other Guest Room Options are excellent options for families of all sizes. A complimentary breakfast is served daily that is hot and delicious, as well as fresh baked cookies every afternoon. Both of those amenities combined with free parking, free wifi, an indoor and outdoor pool and more are great for saving money during your stay with us! Taking advantage of Attraction and Ticket Packages are also wonderful ways to extend your time to stay and play! If you're ready to start taking steps towards a vacation that is filled with memories of a lifetime, Click Here, to book a stay at our hotel in Sevierville!
We'll see you soon!