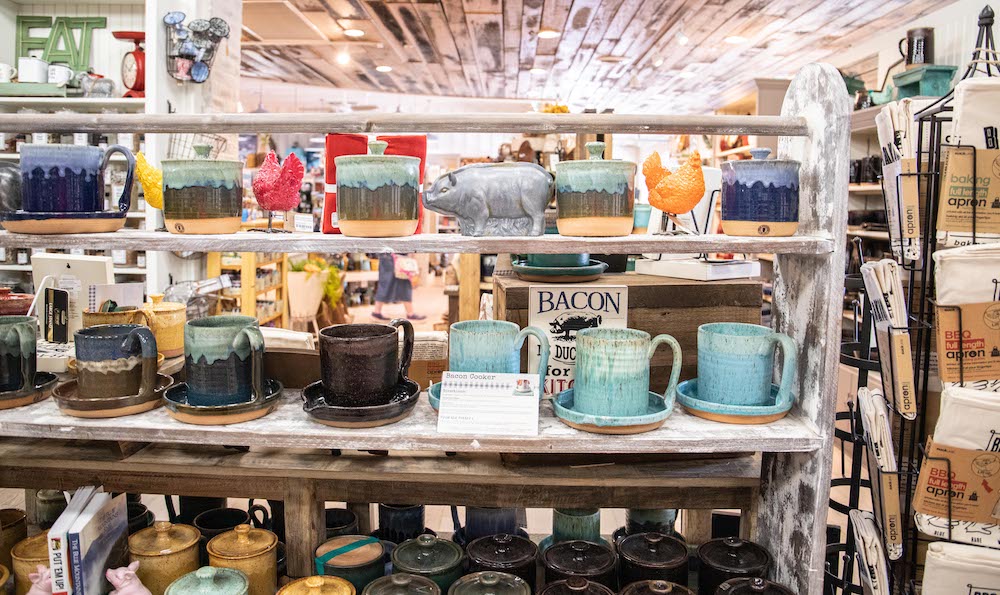 Are you visiting the Smoky Mountains this year and want to return home with the best souvenirs that the area has to offer? Stop off at these 3 shops in the area and you're sure to find plenty of goodies for yourself and for your loved ones!
1. The Apple Barn
The Apple Barn is one of the most loved spots in the Smokies. Maybe it's the charm of the 1910 barn, the apple butter, candies, cider, or all of the above. Regardless of why folks return time after time, one thing is for sure, it's a place that you want to visit at least once. You'll find sauces, home decor, general store items, and countless gifts and souvenirs during your time at The Apple Barn.
2. Moon Pie General Store
The Moon Pie General Store in Pigeon Forge is a favorite among both locals and guests to the area. It's a one stop shop for gifts, food, books, toys, home decor, and of course, Moon Pies. You'll find a fantastic collection of regional books, including many books by local authors that can't be found in many other locations. If you're looking for black bear items and all types of Smoky Mountain souvenirs, then you'll love spending some time browsing their wonderful selection. Don't forget to check out their clearance area that's downstairs as well during your visit.
3. Ogle Brothers General Store
One of the newest souvenir shops in the Smoky Mountains is our very own Ogle Brothers General Store that's located just up the hill from our hotel. However, Ogle Brothers General Store is far more than a souvenir shop, it's a walk through history and family traditions that have been present here on the Five Oaks property for the past 100 years. The Ogle Brothers have created a place where guests can not only purchase pieces of the Smokies to take home with them but also a place where they can experience life in the Great Smoky Mountains. Take a minute to view the timeline and family story that is displayed throughout the general store, sample goodies from life on the farm, watch pottery being created onsite, and kick back in the rocking chairs with an ice cream cone as you take in stunning views of the mountains. If you've already been to the Ogle Brothers General Store, be sure to stop in again, the staff does a wonderful job at switching out products that are available and keeping a new line of souvenirs available with each turn of the season.
Are you ready to plan your trip and start browsing the shops? Take a minute to Browse Our Guest Rooms and check out Our Great Amenities!
Click Here to View Our Deals and Discounts!