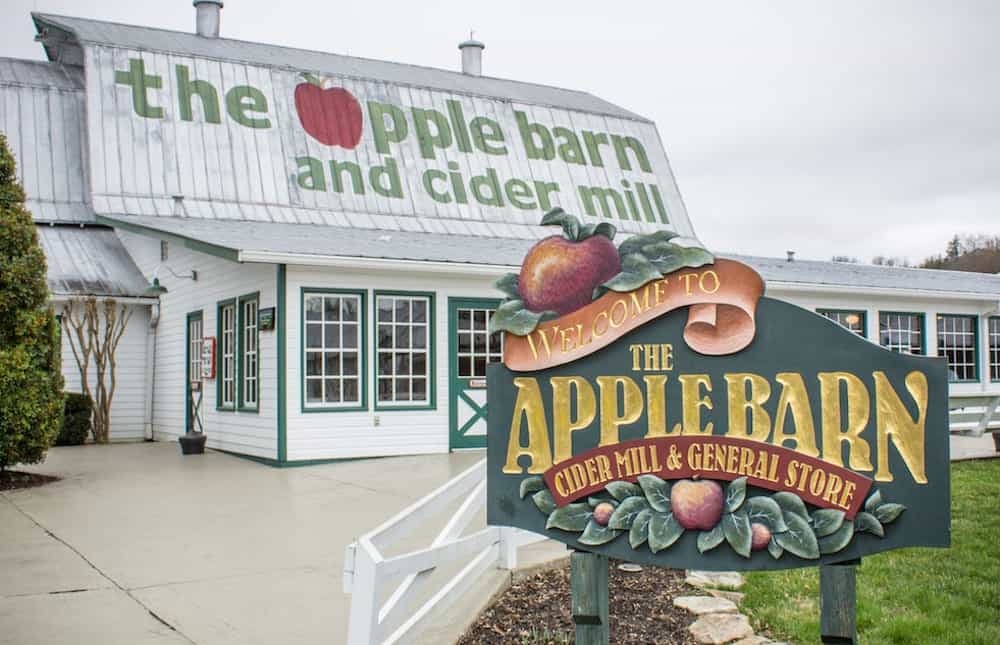 Sevierville is filled with fun things to do and every year brings new adventures to the area. At Oak Tree Lodge we wanted to share with you 4 of the things that you won't want to miss on your next vacation to the Smoky Mountains! We hope this will help you begin your itinerary! We'll see you soon!
Explore Local Landmarks
When visiting Sevierville it's easy to get wrapped up in all of the exciting dinner shows and attractions or to lose track of time while exploring the Smoky Mountains. However, on your visit to the area, take some time to wander the local landmarks of our beautiful city! Take a stroll in our historical downtown area and take a photo with the Dolly statue. After exploring downtown head to Holston's Kitchen for a bite to eat before taking a trip to the Harrisburg Covered Bridge. You'll find beauty and history as well as a few great spots for taking photos to share with friends and family!
Shop at Tanger
Our hotel is located directly across the street from one of the top shopping areas in East Tennessee. At the Tanger Outlet Mall you'll not only find brands and shops for everyone but also incredible deals and discounts. They do say shop til you drop, well you can do just that and then head back to your room at Oak Tree to rest up for the evening. If you've worked up an appetite while shopping, you'll find numerous restaurants within walking distance of both the hotel and Tanger. If you're looking for a treat for you sweet tooth, The Fudgery will have the cure! Or, do both, afterall you are on vacation!
Visit The Apple Barn
Sevierville's Apple Barn Cider Mill and General Store is one of the most loved spots among guests visiting the Smokies. Their property is beautiful, the barn is stunning and it's filled with goodies! Spend some time at the Apple Barn shopping for gifts, finding the perfect decor for your home or just filling up on culinary favorites for yourself. If you're on a romantic getaway with your significant other, this a great spot to check out on your date night!
Experience Five Oaks and The Farm
When staying with us in Sevierville we want you to not only experience our hotel, but also the roots that have helped to create the hotel that we are today. Oak Tree Lodge is named after the 5 oak trees that Dr. John W. Ogle planted on his family farm 1925. Today, our hotel and the surrounding area is on the same land that him and his wife, Blanche, called home. To fully experience Five Oaks, you'll want to visit the Five Oaks Farm Kitchen next door to our hotel. When you're finished up, take a walk over to our sister hotel The Lodge at Five Oaks to learn more about our history and the farm. Behind our hotel you will find the opportunity to truly experience the beauty of the farm. There, on the hill, sits the Adventure Park at Five Oaks. It's a place where you can not only go ziplining but also take a horseback ride around the property. During your ride you'll be treated to beautiful views of the Smoky Mountains and glimpses of the life of the farm. The farm that continues to inspire all that Oak Tree Lodge is today.
At our hotel you will find that we strive to provide you with a home away from home experience. Our location and list of amenities are great loved by guests. We also offer guest rooms to fit the needs of each guest, including a family suite for those traveling with family. We love large groups. On our website you'll find info for how to sign up for hotel deals and discounts, as well as great Attraction Ticket Packages.
To learn more about Oak Tree Lodge and to get started on planning your trip to the Smokies, CLICK HERE!